open!  the evening post card shop
at Leila's little video shop
sold 4 cards today!
 I will try to open evening shop sometime. 
That is fun.
Baldwin street is very nice.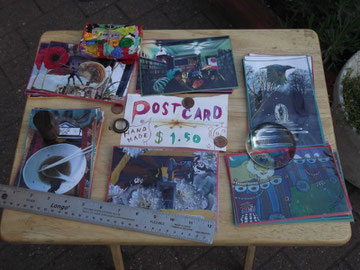 Det var roligt att bara se på folk som går väg...
och så spännande om någon titta på min konstverk,
om någon tycker om min verk!
i dag var fint  väder.