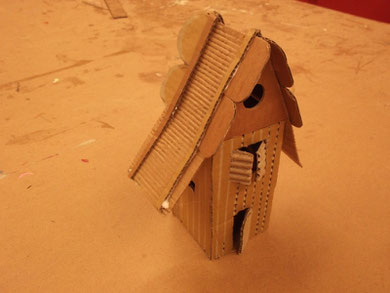 Jag ville leka med cartong, och söker möjlighet till variation av färger och textur.
det  var bara roligt! 
kartong är papper, papper är trä, trä är naturen.
///
I wanted to play with cardboard and  tryed to find colors and texture.
That was just fun.
 I need to go adventure to creative world.
EDGE lab is perfect place to do that.
///
二階建て。屋根裏部屋も作りましょう。
やっぱり人間遊ばないとだめですね。