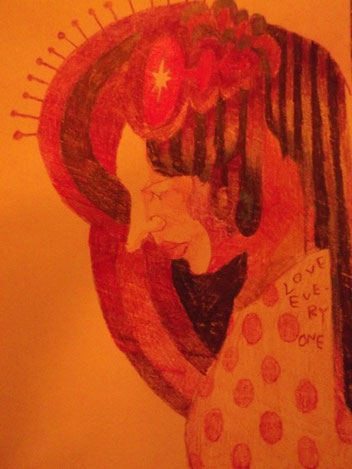 ひょんなことから見知らぬ人のお葬式に参加。
お葬式といっても、これが素晴らしいお葬式で、
最近忘れかけていた大事なことを
思い出させてもらった気がします。
不思議です。
亡くなったアーサーさんは
特別にすてきな人だったんだろうと思います。
うーん。
宇宙。
生きていくのは大変だけれど
宇宙全体を見てみれば、やっぱりわたしはとても幸せものなのだ
∞∞∞
I went to a very special funeral,
I got strong positive peaceful energy from the funeral,
even I ever never met the person who past away. 
I thought about universe.
the feeling that I got is so nice and pleasure.
Nowadays it is hard to make living.
If I could love everyone, there is no problem in my life!