トロントでまた少し落ち着いてきました。
昼間
外に出て絵を描く
もっと深くもっと広くもっと強い何かを作りたいという気分。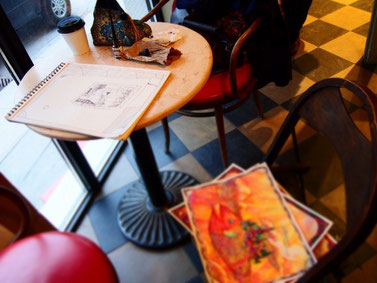 in the daytime, 
I am drawing outside somewhere.
in the evening,
coming back to room,
sawing with my beautiful Singer sawing machine.
it's old but working very well. 
There is enough time, space, tools for making art.
I am appreciated veryveryvery much for my family, friends and everyone around me.
I want to almost shouting THANK YOUuuuuu!!!!!! to the universe.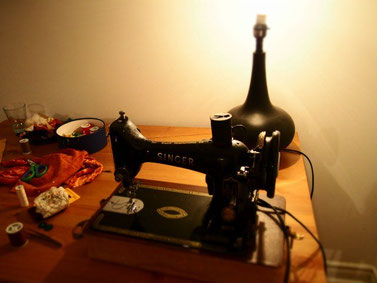 夜
部屋に戻って縫う
こちらでもやはりミシンはすてきなシンガーミシンです。
古いのにしっかり良く働く。
電動なのでパワフル。
製作に必要な
場所、道具、時間。
とても恵まれています。
家族、友人、繋がっている周りの人々みんなに
とても感謝しています。
ありがとうございます。