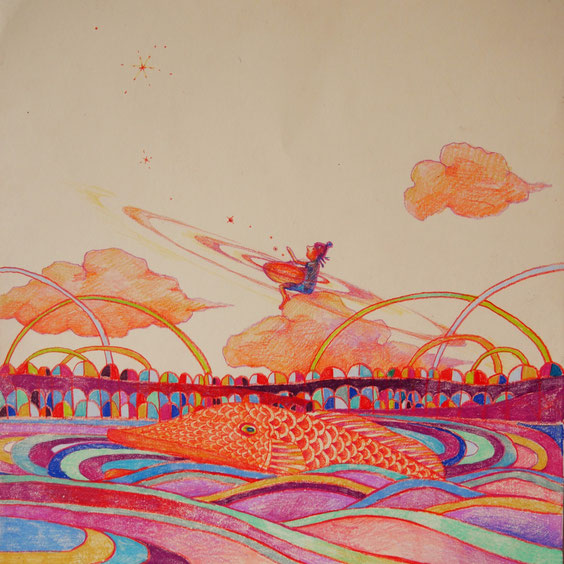 ポスターに続き、HossyのCDカバーを描かせていただきましたよ~。
2種類も。どうもありがとう。
今まで何度も音楽に助けられてきました。
音楽は自然に広がって、人をつなぐしね。いいなぁ。
音を操れたらどんなに楽しかろう。
私は毎日絵ばっかり描いているので、このように、音楽と繋がれることは本当にうれしいです。
あ~夏になると何か、何でも良いから楽器がほしくなるのはなぜだろう~
ギターがほしいな。見た目も格好いいし。
でも続かないんだよね。
でもほしいな。
さてCDの詳細はHossyのホームページにて。
Available At http://ssttaarr55.wix.com/hoshi
中身ちょっと聞ける

https://www.youtube.com/watch?v=CwI62rtlJos

///

CD cover for Hossy!

I respect Music and musician.

Music is always helping me.

I am So happy to work for music.

Thank you HOssy!

Hossy is a street musician from Japan who traveling all over the world.

I met him few years ago in Japan through friends.

as sometimes happens between a few people, we met again by chance on street in Toronto.

 you can listen Hossy's music here

 https://www.youtube.com/watch?v=CwI62rtlJos
and there is his website/CD available
http://ssttaarr55.wix.com/hoshi