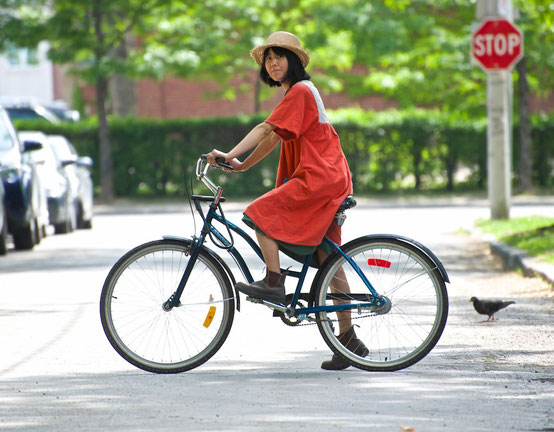 Jamie is my friend.
He was our room mate, and is photographer.
He loved poem and rock.
He took this photo about 3 years ago.
Me and new bike in front of the house we shared.
Jamie left the earth this summer.
I feel strange that he is not here anymore.
And I can't see him anymore.
But I still feel he is my friend.
This Saturday, at Gallery Arcturus, we celebrate completion of Jamie's final book,
"Visited By Chance"
with his beautiful photos.
http://arcturus.ca/display2.php?s=2016-09-17-visited-by-chance-works-by-james-latrobe
everyone is welcome to see Jamie!
ジェイミーさんは、写真家で、私の友達です。
日本のこともすごく好きで、ぜひ行ってみたいと言っていたけど叶わなかったね。
友達もすごーくたくさんいて、すごーく優しいけど、たまにピリっとスパイスも効いている。
アレックスにも私にもとても親切にしてくれた。
大好きな友達です。
病気がわかってから、会うたびに、別れ際にはかならず、'I love you guys"
と、ちゃんと、伝わるように、言ってくれてた。
お互い見えなくなるまで手を振って、それで、私たちはなんだか安心して帰った。
ジェイミーが最後まで買いていた短編集が本になりました。
そのお祝いがGallery Arcturus で、この土曜日にあります。
ぜひ覗きに来てみてください。