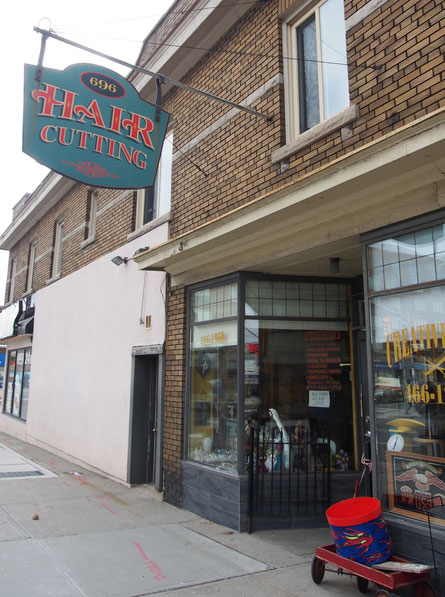 地下鉄に乗って、少し遠くへいきました。
看板に惹かれて入ったこの床屋さんは、
アンティーク屋さんも兼ねていて、
中には椅子が一脚。
ちょうどおじさんが散髪中。
元気なおかみさんが一人で取り仕切ってます。
もうここで26年もやってるそうです。
すごく遠くへ来ているような気分になりました。
        x x x x x x x x x x
We went to a little far by subway this weekend.
A beautiful old sign caught my eyes.
This store have been here for 26 years, the owner said. Only a chair for hair cutting and tons of vintage treasures.
I felt I came far away from home.
It was good walk.