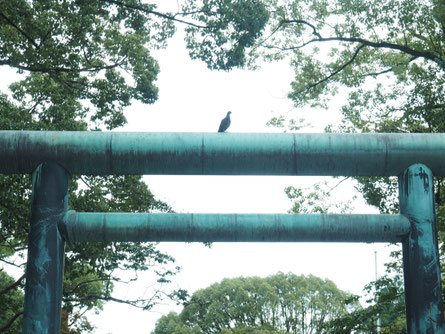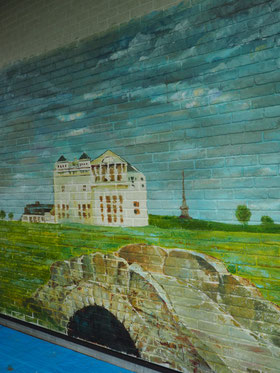 こちらは小田原にあるクラウンゴルフクラブ。
なんと壁に絵を描かせて頂きました。
スコットランドにある有名なコースらしいのです。
Mural at Crown Golf Club in Odawara.
I got commission and painted this.
It's a famous golf place in Scotland...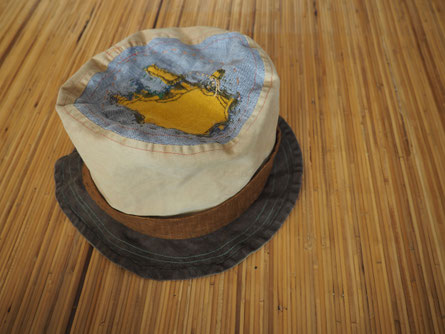 何年も前に作った帽子をボロボロになるまでかぶってくれていた友人がいて、お直しのお願いがきた。すごく嬉しかったのですごい勢いで直りました。(写真はお直し後)
I made this hat few years ago.
My friend have been wore it until the color faded and fabric was torn.
She asked me to mend it.
I was very grateful.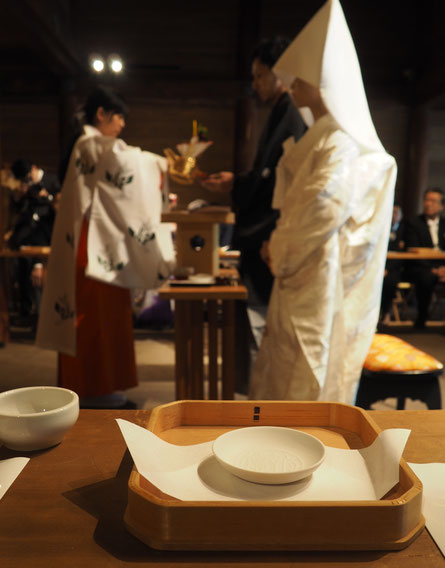 そして今回の旅の最大の目的の結婚式。
普段我々はタラタラした感じなので、
すごくシャンとなりました。
とても良い式でした。
おめでとう!
The biggest event of this travel!
My sister got married. 
It was Japanese traditional wedding.
The ceremony was magical and they were beautiful.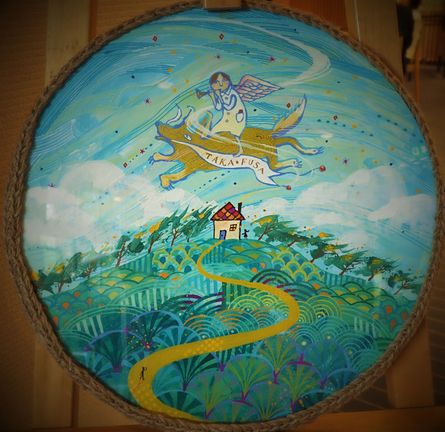 ウェルカムボード。
妹の旦那さんはものすごくしっかりしていて頼りになる、山のような人だと私はいつもひそかに思っていた。
妹の名前には'風'という字が入る。
というわけで、豊かな山をさわさわと駆け抜ける風の絵です。
For their celebration, I painted this.
My sister's name is Fusa means eternal wind.
And her husband, he is a person like mountain,
he is reliable and seems to have a lot of confidence naturally.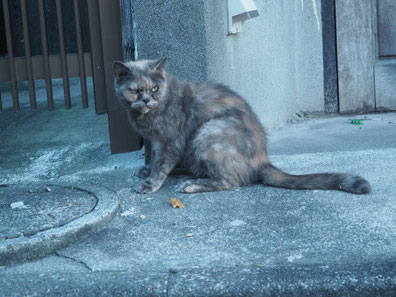 そのようにわさわさしている間に、
海へ散歩へ行ったりしました。
海の近くにはたくさん野良猫がいて、
皆さん大変迫力がありました。
Between the events we went for walk close to the ocean.
There were a lot of outdoor cats
walking around or napping on the street.
Every cats has strong personality and looking really, wild. 
Now we are back to Toronto.
Vacation is over!