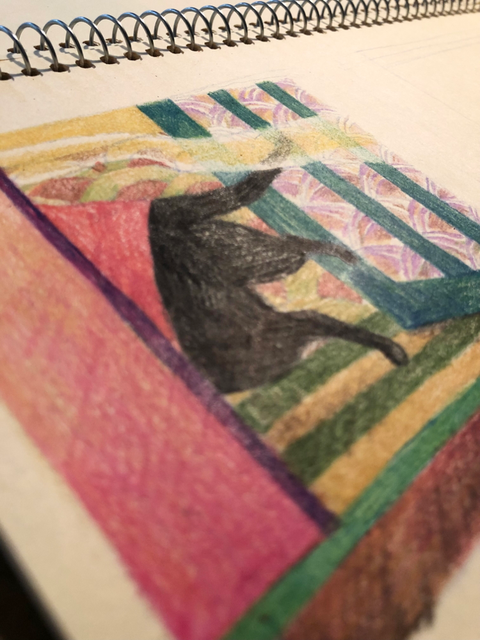 見てもらう人に楽しんでもらいたいという思いは大きいけれど、その前にまず自分が色に癒されていることに気づいた今朝。
Drawing with pencil crayons.
I like acrylic paints to get fast and strong feeling
but I also like the slow process of using pencil crayons.
Finished drawings are made by thin layers of time.
I wish people enjoy my work but before that, I realized, I'm the one somehow healed by colours.