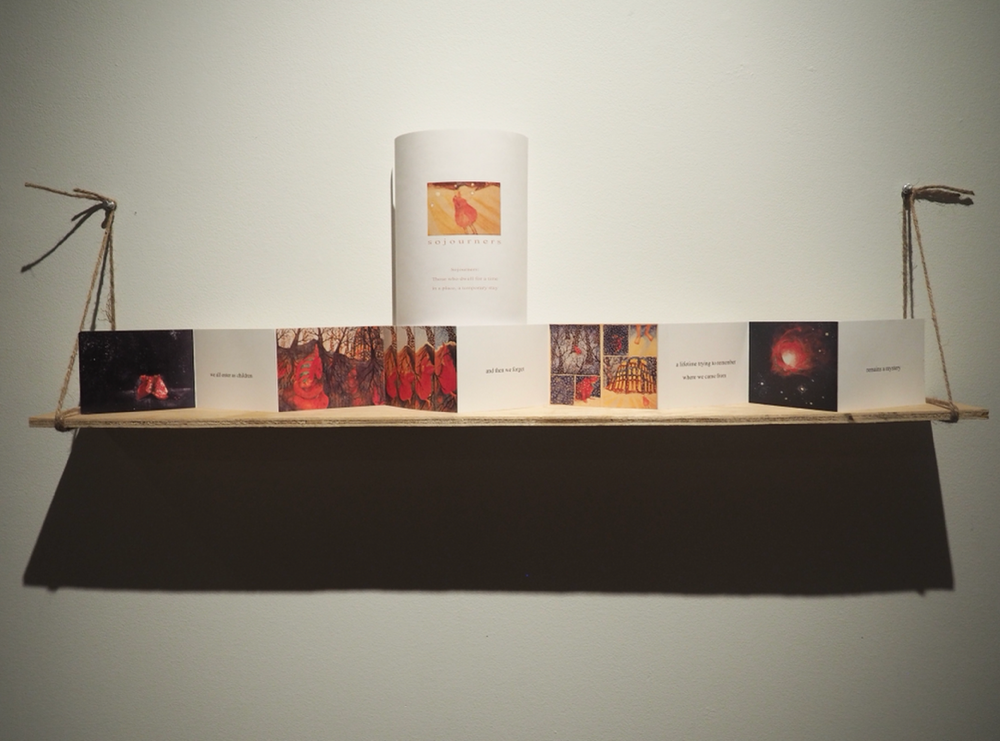 🚪
本日はギャラリーに今年最後の出勤日でした。
新年は4日からオープンします。

メインギャラリーは本がテーマ。
言葉とは一体何?というところからはじまって、
数年前にデボラさんと作ったお話しも、アコーディオンブックになって展示されています。


Today was this year's last work day at the gallery. We'll be open January 4th in the year!

The genesis gallery's new exhibit is " between the covers" curated by deborah. A little accordion book 'sojourners' ( writing by d, drawing by S) is up too.