at ADS
Finish!
princess geta chair.
I used with:colour pencil, cloth, glue gun, etc...on canvas on handmade cardbord chair.
next time I will learn how to make chair with cardbord.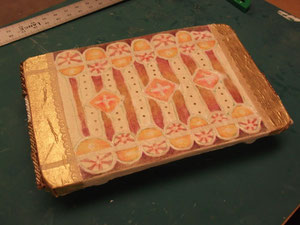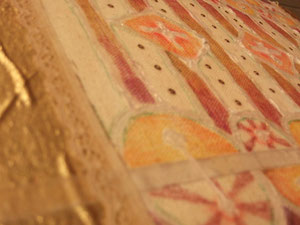 完成!
お姫様下駄いす。
使ったもの:のり、色鉛筆、布 など。手作りダンボール椅子の上にカンバス生地。
次回は椅子の作り方を教えてもらう予定。
today's collage
collage teacher Deborah gave me a nice used circle palett for my collage.
collage is a coinsidence  miracle world...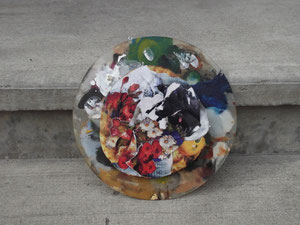 コラージュ先生デボラが、
ぴったり!!
と言って丸パレットをくれました。
確かに, あまりにもぴったり。
コラージュの世界は、おもしろいです。